Caroline Rose shipwreck
The Caroline Rose was a schooner and was built in Lunenburg, Nova Scotia in 1940.
The ship is 39.6m (132ft) long and lays at a maximum depth of 16.5m (55ft).
It was purposely sunken as a dive site in Driftwood Cove on the Georgian Bay in August 1990.
There are a variety of tools and fittinngs on site including an impressive stem, rudder and propeller.
It is number 18 on the dive site location map.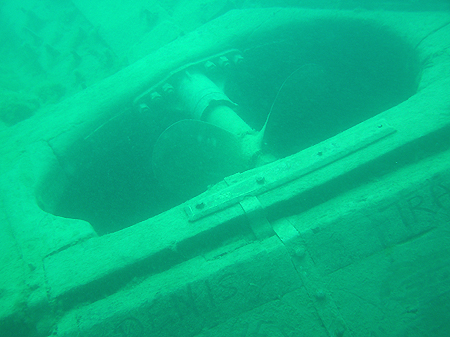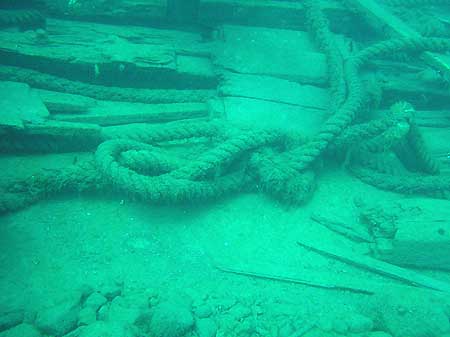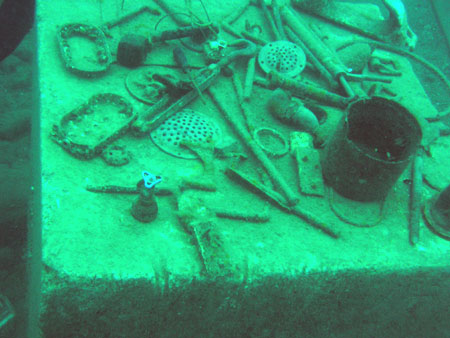 .