Wetmore shipwreck
The W. L. Wetmore was built as a steamer in 1871 in Cleveland, Ohio by Quayle & Martin.
It is 65.1m (213.7ft) long and only lays at a depth of 7m (25ft).
The Wetmore was wrecked during a storm in November 1901 and is now a suitable dive site for all levels of experience.
Look for the impressive boiler, anchor, chain and rudder. Interesting bedrock features and a large amount of timber.
The Wetmore's location is number 9 on the dive site location map.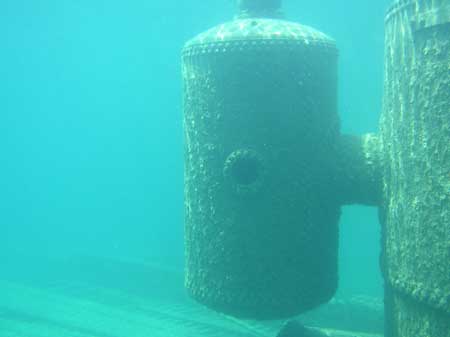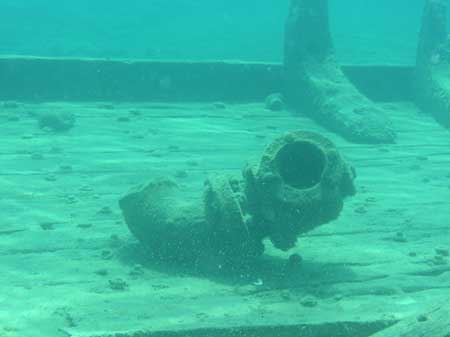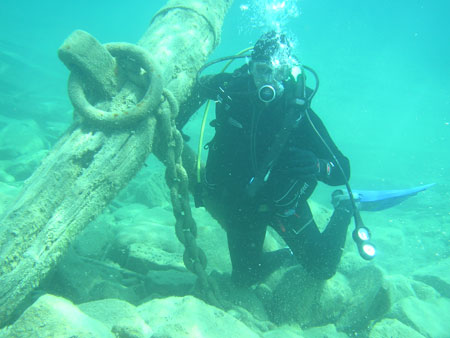 .