Beaches
The largest beach in the area is called "Singing Sands" on the Lake Huron side.
It is a sandy beach with shallow warm water.
The beach is about 7 km south of us, located off Highway 6,
onto Dorcas Bay Road on the right side.
There is a day use area with picnic tables, restrooms and changing rooms.
The beach is part of the Bruce Peninsula National Park.
A parking permit can be purchased on site.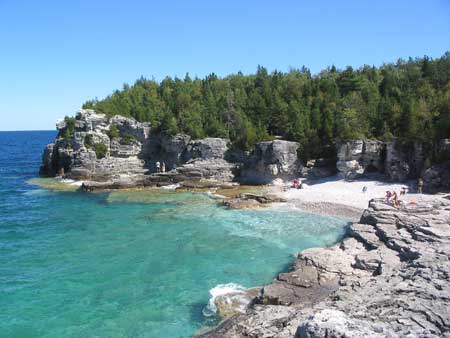 The Indian Head Cove beach at the Grotto in the National Park.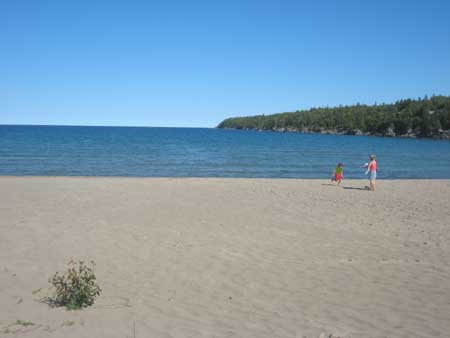 A sandy beach at Dunks Bay - a 2 minute drive away.
This beach is on the Georgian Bay side
and therefore colder water.
Dunks Bay beach is located
at the end of the Dunks Bay Road, just north of us.
Cobble beach at Little Cove.
Colder water on the Georgian Bay side.
Little Cove beach is 3km away from the campground,
turn in Little Cove Road just south of us.
Unique rock formations at Little Cove beach